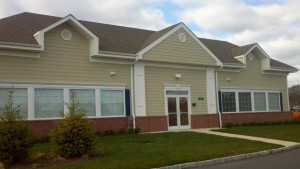 Established in 2001, Central Staff Services, Inc. (CSS, Inc.) is the product of over 25 years of unparalleled experience. The company was founded by Linda Hopf, a recognized pioneer in the PEO industry whose credits include bringing the PEO Business Concept to New York. Linda was involved in the initialization and executive operation of several New York PEOs prior to establishing CSS, Inc. Her vast knowledge and experience was continually refined culminating in what is now a true customer service oriented operation with a 96% client retention rate.
Today CSS, Inc. is operated by family members and associates dedicated to maintaining the high standards and client oriented business plan Linda set forth and is relied upon by hundreds of clients and thousands of employees for professional human resources, payroll and personnel services. Our broad client base is comprised of companies ranging in size from a sole proprietorship to mid-sized organizations with over 100 employees. This list includes legal and accounting firms, insurance agencies, management consultants, manufacturing, construction and retail businesses.
CSS, Inc. believes that no two clients are the same. Our individually customized and flexible model allows each client, together with our team, the ability to establish a program that works best for their business.